Easter 2023
Easter 2023 ✅When is Easter 2023? Easter Dates.
⬇ Download — Holidays 2023 (PDF, JPG, Print)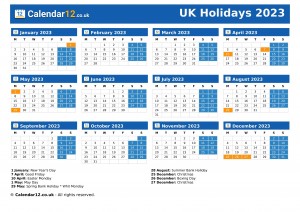 Holidays 2023
Download PDF
Holidays 2023
Download JPG
Holidays 2023
Print
© Calendar12.co.uk License
Free for personal and commercial purpose with attribution. Attribution is required.
How to attribute?
Copy this link and paste it wherever it's visible, close to where you're using the resource. If that's not possible, place it at the footer of your website, blog or newsletter, or in the credits section.
Easter 2023. Is 09 April 2023 a Holiday? Is 09 April 2023 a Bank Holiday? Easter — Which Day is Easter in 2023?
Link to Calendar12.co.uk
To place a link to Calendar12.co.uk on your website or blog you can copy this code:
To add to favorites:
Press Ctrl + D from the keyboard.